It's really been a thrill the past few months to see that a few photographers on Flickr have asked permission to take my photos and rework them into their own stuff… but this one takes the cake!
Photo collage by Lancelonie
This image was made by Lancelonie on Flickr. When she asked me if she could use something of mine for a photo idea she had, she really didn't specify exactly what she was going to do. She ended up using a sketch I made while playing around in Corel Painter. Thing is, this particular sketch has special meaning to me. It was the first image I ever uploaded to Flickr.
I can't shake the feeling that what I'm doing is a bit self serving. I like to be creative for pleasure… or maybe salvation. As a person in recovery I'm beginning to believe that the time I've spent alone making little drawings, or now taking pictures, has been a form of therapy, an inverse reflection of the years I spent in self destruction. Anyway, seven months ago I decided to share my therapy with the rest of you. 'Boy With Red Hood And Star Goggles' is the first image I posted to this blog (~ americanvirus presents ~).
I have to say, this has been a wonderful experiment so far. The last seven months have kept me very busy learning more about photography, and becoming more and more motivated to create. I can't believe how many friends I've made on line in such a short amount of time, and I really want you to know that you guys continually challenge me to stay creative and completely inspire me with your work.
BTW, Here's the original drawing.
~boy with red hood and star goggles on~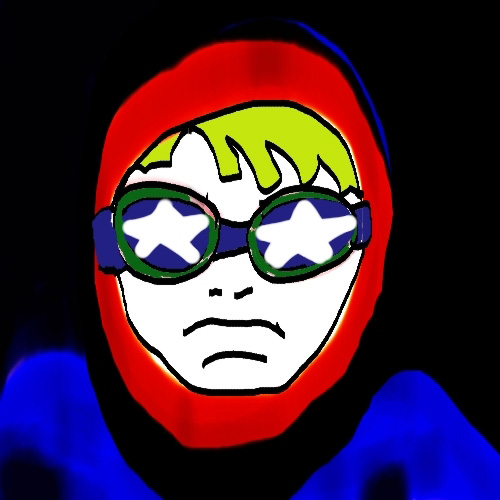 And this was it's inspiration.
~Son of Rambo (the movie)~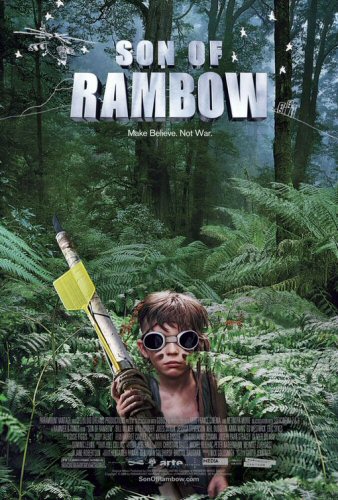 I love that movie.
Make Believe. Not War.