A photo I took of my friend Allison Maryatt of Slippage was used for an article in Seattle Sound Magazine.
~Allison Maryatt of Slippage~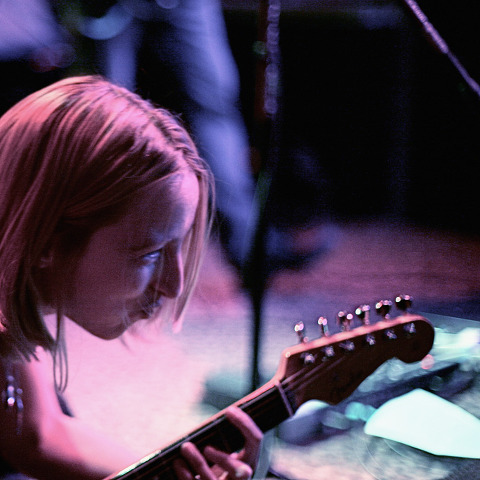 Taken at the Skylark (West Seattle, Washington)
Here's what was said:
SLIPPAGE, THE TRIPWIRES AT EASY STREET WS
By CLINT BROWNLEE
Thursday, January 15th, 2009 @ 10:05 AM
As obsessed with certain storied Seattle rock icons as I am, I'm regularly embarrassed to discover a local 90s-era album I haven't heard or a still-thriving artist I haven't seen live. Luckily, those gaps are usually easy to patch; this Friday, I'll knock out three such birds with one show. Slippage and the Tripwires are playing West Seattle's Easy Street… (READ MORE).