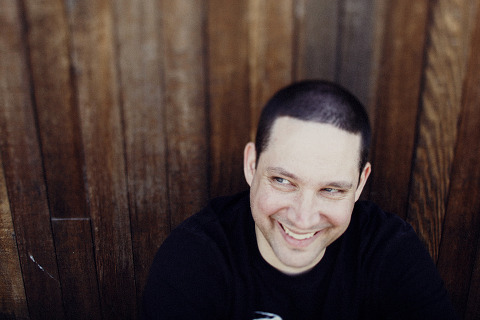 Americanvirus is the personal photo blog of wedding and lifestyle photographer Jonas Seaman. His work has appeared on television's The Today Show, The Ellen DeGeneres Show, and Inside Edition, as well as numerous magazines and blogs from around the world.
***
In 2008 I started Americanvirus as a creative outlet and personal diary. I bought my first digital camera and started posting my photographs. Soon my work was invited to be on exhibit as art installations in galleries throughout Europe and Los Angeles. My photos started being used for everything from rock bands to ad campaigns.
The best part was when I started receiving emails to the blog from people who wondered if I would be interested in capturing their wedding day. I'm overjoyed that a couple would want me to be the one to make a record of what is probably one of the most important days of their lives. Wedding photography has now become my personal work. I believe in love, and it is such a privilege to know that it is my images a couple will be holding when looking back upon their day in years to come.
For the last few years I've been joined on every wedding by my wife Mary as a second shooter. Our wedding and lifestyle work has been published in ELLE Japan Marriage, Marie Claire South Africa, Seattle Bride Magazine, RangeFinder Magazine, Bride Ideas, Unique Bride Magazine, Mixmag, MODE Magazine, Tom Tom Magazine, the UK's Daily Mail, Alabama Magazine, and F2 Freelance Photographer. Our wedding work has appeared on television's The Today Show, The Ellen DeGeneres Show, and Inside Edition, and has been featured on numerous blogs including Green Wedding Shoes, Style Me Pretty, A Practical Wedding, The Huffington Post, Rock N' Roll Bride, BuzzFeed, RangeFinder, Cosmopolitan, Hello Giggles, Bridal Musings, The Knotty Bride, Snippet & Ink, Elizabeth Anne Designs, POPSUGAR, Hi-Fi Weddings, Ever Ours, The Knot, Carats And Cake, Smashing The Glass, Offbeat Bride, Offbeat Home, and Beyond//Beyond!
If you like our photos and like the stories on the blog, I'm sure we'll work well together. It's as simple as that. We often travel for weddings, and We're open for bookings anywhere in the U.S. as well as internationally. We love to travel!
***
Along with my blog you can check out some featured weddings, galleries, and pricing on my portfolio site: jonas-seaman.com.
Also, you can check out reviews and testimonials about my work from previous clients, wedding bloggers, and other wedding professionals here.
Connect with me on Facebook, Instagram, and Twitter.
Now, it's your turn. How'd you meet? What made you fall in love? And what do you have planned so far for your wedding day? Let's start talking!
***
Contact me for booking.
***
*my bio picture was taken by Casey Warren & Danielle Krieger of MindCastle.
SaveSaveSaveSave